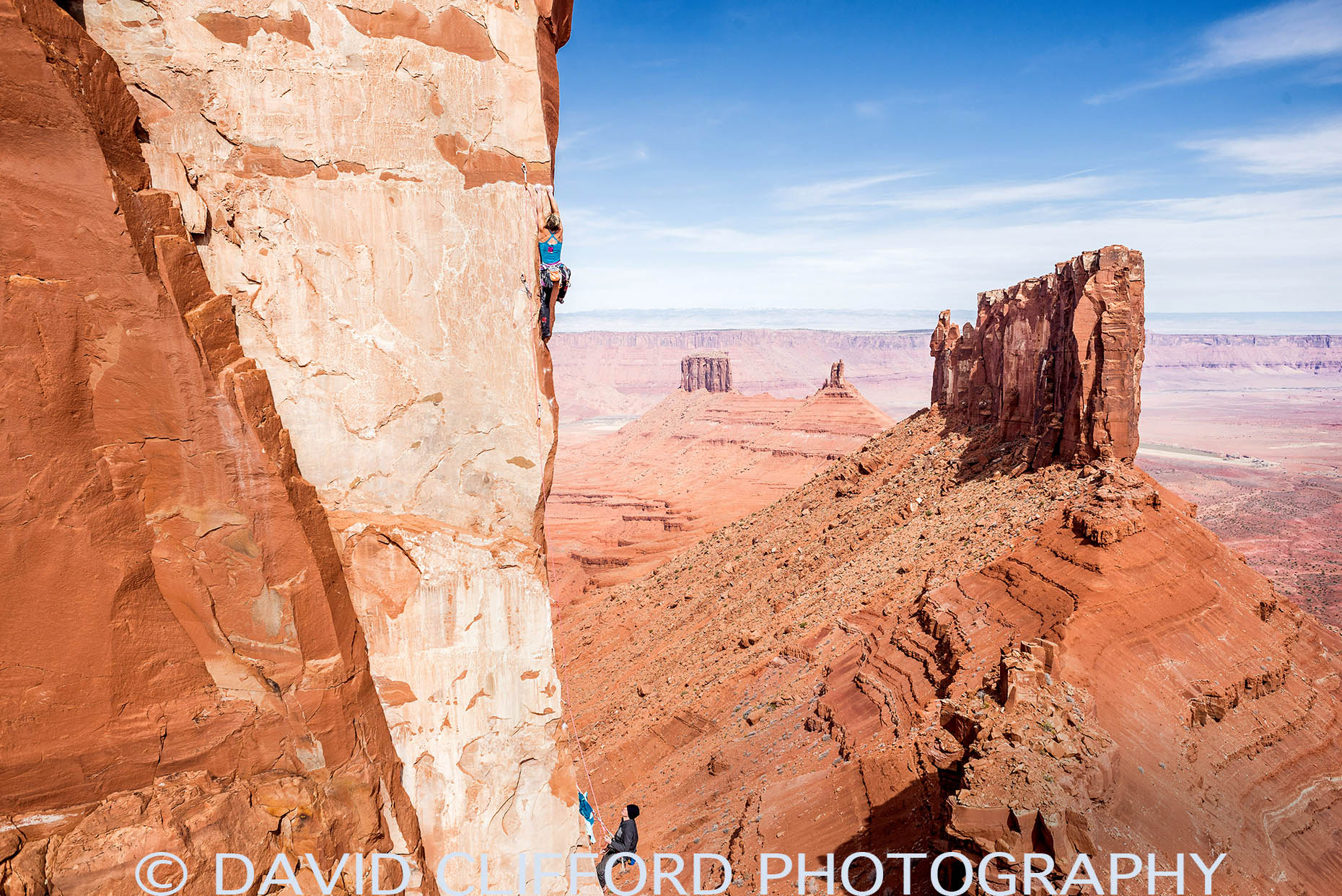 Mayan's first experience with rock climbing was outdoors and it was not until much later that she ever started training indoors. This reflects itself in her climbing - She is much at home on a big wall than in a gym!
Since her transition from skiing, Mayan has been climbing full time, pushing the boundaries of her climbing in many different facets. Mayan is the most internationally prolific rock climber from New Zealand, among the best climbers from Australasia (male or female), and is now one of the top female trade climbers in the world. In 2009, Mayan climbed L'Arcademecien (5.14b/8c) at Ceuse, one of the places she loves most, becoming the only Australasian woman to climb 5.14b and the only Kiwi woman to have climbed a difficulty of 5.14a or above. Mayan has also established many first ascents,.
In NZ and Australia Mayan has done many first ascents of short test pieces to long alpine rock routes, and first female ascents of many classic test-pieces. Including the first female ascent of "Punks in the Gym" at Arapiles, the first 5.14a in the world. "This was a life goal for me ‐ I invested a huge amount of time into energy to achieve it"
Another of Mayan's favorite places is Yosemite Valley, where in 2011 Mayan achieved the second female free‐ascent of the 'Salathe' 5.13b, on El Capitan, in a single push from the ground - achieving another life goal and becoming the first Kiwi to free‐climb El Capitan. A week later she made the fastest free female ascent of El Cap, with her 14 hour free ascent of Free Rider 5.13a. In subsequent years Mayan brocken the woman's speed record on the Nose, El Capitan, several times, brining it down to a mere 5.39 hours.